FAQs
Can my child/ren come back to school?
Following the Government guidance, secondary schools will reopen on Monday 15th June 2020 for students in Year 10 and Year 12.
What if I am a keyworker?
If you are classed as a keyworker or have a child/ren classed as vulnerable then the facility to offer emergency childcare at school still applies regardless of what year group your child is in.
What if I am a keyworker but my child is in either Year 10 or Year 12?
If you require keyworker provision for your child and they are in Year 10 or Year 12, they cannot attend both provisions. This is in order to reduce the possible spread of infection by mixing students from different groups. The school will work with you to find the best provision solution for your family.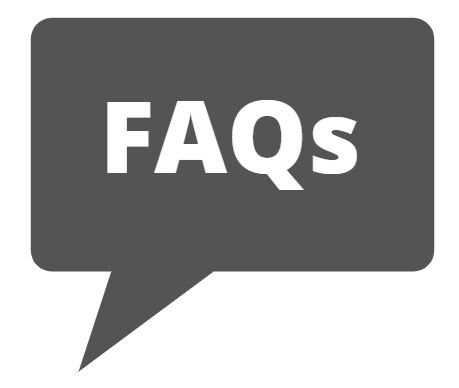 If my child/ren are not in the above year groups, when can they come back?
The Government's ambition is to delay the return to school for students in secondary school until September at the earliest. We will only welcome back additional year groups if the most up-to-date assessment of the risk posed by the virus indicates it is appropriate to have larger numbers of students within schools. The safety of students and staff is our utmost priority.
What are some of the ways you are ensuring the students are safe?
We are closely following all the guidance and ensuring our settings are as safe as we can make them, we will adopt the below steps in order to minimise risk:
minimising contact with individuals who are unwell by ensuring that those who have coronavirus symptoms, or who have someone in their household who does, will not be permitted to attend school
cleaning hands more often than usual – wash hands thoroughly for 20 seconds with running water and soap and dry them thoroughly. We also have alcohol hand rub/sanitiser available and will ensure this is used
ensuring good respiratory hygiene by promoting the 'catch it, bin it, kill it' approach for coughs and sneezes
cleaning frequently touched surfaces after each use
minimising contact and mixing by altering, as much as possible, the environment (such as classroom layout), timetables (such as staggered break times)
All classes, toilet and sink areas will be cleaned thoroughly according to the Government guidelines both during the cross over between groups and at the end of the day
What will my child's classroom look like?
There will be no more than 15 desks in the room.
Chairs will be spaced at 2m apart so all students can socially distance.
There will be hand sanitiser available in each classroom and hand soap and sanitiser at each sink.
The students will only be taught by their familiar adults.
What can my child bring to school?
All students must be sent to school with a water bottle and when needed a hat and coat. All items must be clearly labelled.  In the event of hot weather, sun cream should be applied prior to coming into school. There should be no need for parents to visit school to drop off items.
Can my child/ren wear a mask?
Whilst the guidance is that face masks are not recommended in the school setting, if you and/or your child feel more comfortable then of course, they can wear one.
Will the staff be wearing masks/PPE?
Whilst the guidance is that face masks are not recommended in the school setting, if staff feel more comfortable then of course, they can wear one. PPE is only needed in a small number of cases:
students whose care routinely already involves the use of PPE due to their intimate care needs should continue to receive their care in the same way
if a student becomes unwell with symptoms of coronavirus while in their setting and needs direct personal care until they can return home. A fluid-resistant surgical face mask will be worn by the supervising adult if a distance of 2 metres cannot be maintained. If contact with a student is necessary, then disposable gloves, a disposable apron and a fluid-resistant surgical face mask should be worn by the supervising adult. If a risk assessment determines that there is a risk of splashing to the eyes, for example from coughing, spitting, or vomiting, then eye protection should also be worn.
Do I have to send my child to school?
For the vast majority of children and young people, coronavirus is a mild illness. Children and young people (0 to 18 years of age) who have been classed as clinically extremely vulnerable due to pre-existing medical conditions have been advised to shield. We do not expect these students to be attending school or sixth form, and they should continue to be supported at home as much as possible. Clinically vulnerable (but not clinically extremely vulnerable) people are those considered to be at a higher risk of severe illness from coronavirus. A small minority of students will fall into this category, and parents should follow medical advice if their child is in this category.
Will I be fined if I do not send my child back?
There will be no fines issued to parents/carers for non-attendance during this time.
How many students will be in each class?
For secondary schools, classes will be no more than 15 students in a group. If there are any shortages of teachers, then teaching assistants can be allocated to lead a group, working under the direction of a teacher.
Key Worker Group
Vulnerable children and children of critical workers in other year groups will also be split into small groups of no more than 15.
What measures will be in place to socially distance?
Whilst every effort will be made to keep students away from each other, the nature of students in school is to be close to each other. Contact in some cases will be unavoidable and we will ensure that with increased hand washing and working in small groups, we will minimise the risk as best as we can.
We cannot respond to complaints from parents/carers if students are in close contact. We want this transition back to school to be a positive one for our parents and students. To support this, we will share with you our guidance on what to expect the school to be like and how we will help students in our care to stay safe. This, we hope, will help you when making the decision to send your child to school.
What equipment will my child be using and will it be shared?
In order to maintain an environment that is as normal as possible, students will be issued with their own stationary packs containing a pencil, pen, whiteboard pen, pack of pencil crayons and a ruler. Any shared equipment will be sanitised after each use.
Will my child take part in PE?
No.  We will be encouraging students to continue with physical activity through Teams.
Does my child need to wear school uniform?
We will not require students to wear their school uniform. We would however, ask that students attend school in clothes that are suitable for school.  Please refer to the guidance issued for more details.
My child does not fall into any of the categories so does that mean they still have to stay at home?
Yes, students will continue with their home learning and work will continue to be provided in the same way as we are currently.
Will my child have lunch at school?
No. The groupings and timetables have been planned so that students can eat their lunch at home. (Further information to follow about the provision of Free School Meals)
How to I drop my child off and collect them?
We need to ensure the safety of our students and parents/carers too so please follow all guidance from the school when you drop off and collect your child. We want to limit the number of adults at these times, so please can you ensure one adult only attends to drop off and pick up. The school will provide parents with a site map illustrating routes to take and timings for staggered drop of and pick up procedures for your child's class and those for children of key workers.
Can I visit the school during the school day?
No. Parents will not be allowed into the school building school at any time – even in the reception area. Parents will need to telephone the office with any queries, or to arrange a telephone meeting with a member of staff if they are required. This is to ensure that everyone adheres to the social distancing rule and so that we can control the number of persons on site.
Will before and after school clubs take place?
No clubs will be taking place during this time.
How does my child get to school?
The students will need to walk to school or come by car if this is your normal way of travelling to school. Students can cycle to school, if they use the cycle store that has been designed to ensure bikes are 2m apart.
My child or a member of the household are showing signs of coronavirus – can my child still attend school?
No, if your child or anyone in your household shows signs of coronavirus, you must all self-isolate as per Government guidelines.
If a student or member of staff at school develops symptoms during the school day, what will happen?
When a student or staff member develops symptoms compatible with coronavirus, they should be sent home and advised to self-isolate for 7 days. Their fellow household members should self-isolate for 14 days. Parents of all students in the group will be informed. All staff and students who are attending an education or childcare setting will have access to a test if they display symptoms of coronavirus, and are encouraged to get tested if needed.
If the test is negative, they can return to their setting and the fellow household members can end their self-isolation.
If the test is positive, the rest of their class or group within their childcare or education setting should be sent home and advised to self-isolate for 14 days. The other household members of that wider class or group do not need to self-isolate unless the student or staff member they live with in that group subsequently develops symptoms.